Educational Administration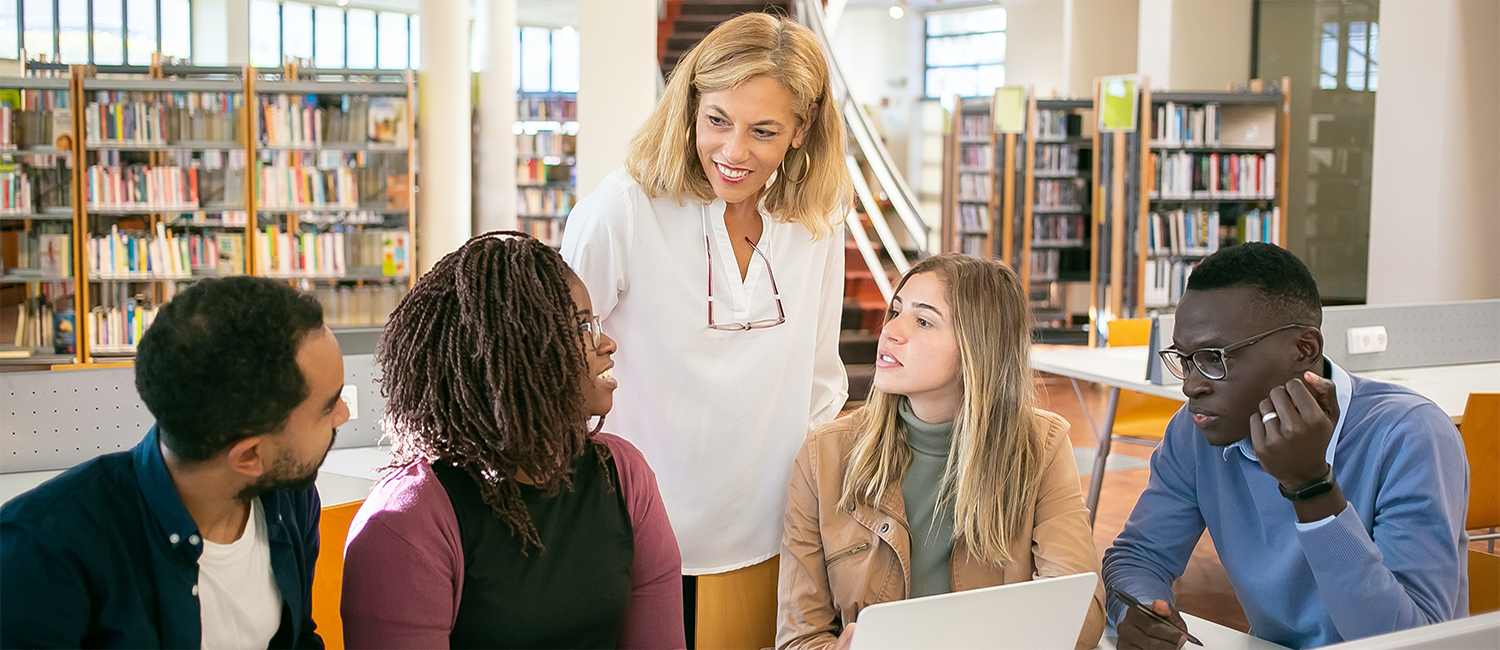 Overview
The world of education has been undergoing a fundamental transformation over the last decade. The increasing use of online education and enabling technology has radically changed the classroom whether it is at the elementary school level or at the university level. As digital natives migrate from the home to school systems that employ technology extensively and move up the ladder, educators have to constantly upgrade their skills to support learners who are vastly different to those they encountered just a few years ago.  Whilst this phenomenon has been playing out in educational settings around the United States over the last decade, the covid-19 pandemic has accelerated the disruption dramatically and online education has become the default mode for a substantial group of learners.
The consequences are being felt by educators and educational administrators who were prepared principally for a classroom-based instructional model. How do educational leaders navigate this changed environment? How do they deliver a robust education online? How do they prevent attrition and failure? How do they train teachers to be effective online? What kinds of technologies are best suited for delivering good results? How are institutions supposed to ensure engagement, active participation, experiential learning, and professional skills development? How to ensure academic integrity and combat cheating? These and other questions are posing conundrums for educators and leaders and they are struggling to cope.
The Carolina University PhD program in Educational Administration is designed for education professionals who wish to enhance their skills in order to stay relevant and become valuable. It can be completed in 3-4 years online or on campus. The program is highly flexible and is designed to accommodate working professionals.
It starts with a thorough grounding in theory and disciplinary insights from a number of areas that are relevant to the advanced understanding of educational administration including education, industrial and organizational psychology, leadership, environmental sciences, sociology, law, management, and economics. Students will be required to take coursework in these areas during their initial years of study. Students will gain mastery over areas including curriculum design, assessments, online teaching, student success, educational technology, and data analysis. The program also develops advanced academic writing skills via a dedicated course and other resources. Students also gain a strong core of knowledge in quantitative, qualitative, and mixed methods of research.
The program equips students to work with their faculty advisors to write a dissertation in the area of educational administration and contribute original scholarship to the discipline. Each student is assigned to a dissertation committee which is composed of faculty who will work closely with the student to develop a research proposal, gain IRB approval, and then author original work.
4 Year Program
Available Residentially
Available Online
Objectives
Demonstrate the ability to critically assess theories, principles, and practices applicable to educational administration.
Synthesize existing knowledge in the discipline of education and its management with a goal to create improvements for theory and practice.
Gain mastery of the techniques of research and their application in the fields of education and its administration.
Design and conduct scholarly research in the field of educational administration.
Demonstrate the ability to conduct original research and communicate it to relevant stakeholders in multiple formats.
Admissions Requirements
Completed application
Master's degree in education or a related discipline with a minimum 3.00 cumulative GPA
Current resume
Writing sample or purpose statement
Official transcripts from previously attended institutions
No GMAT or GRE required
*For questions regarding the program or transfer credits, please contact Trudy Owens at owenst1@carolinaU.edu