Leadership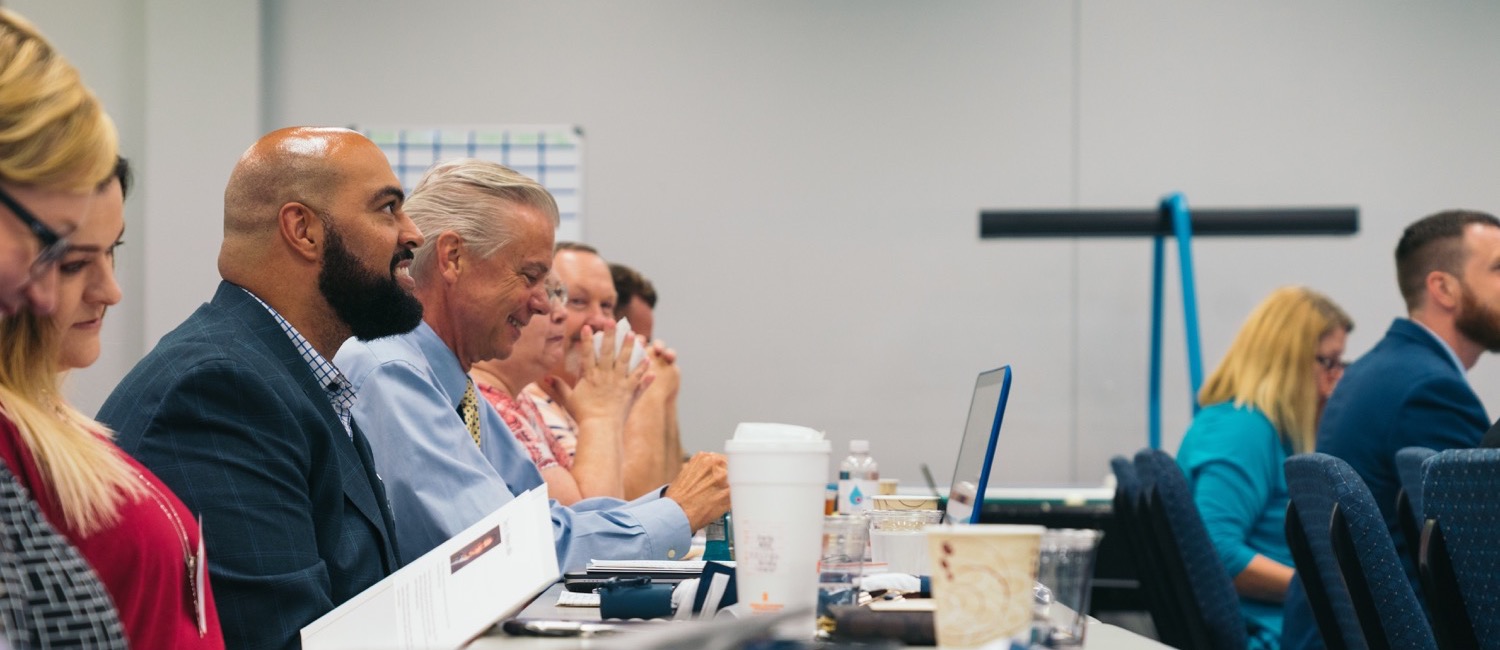 Overview
What is the PhD in Leadership Program?
The Doctor of Philosophy (PhD) in Leadership degree is multidisciplinary in scope, and online or on campus in delivery, with one required on-campus residency in the first year. It is designed for students seeking an advanced degree leading to organizational leadership positions. It integrates research, theory and practice, and provides a breadth of knowledge across the leadership field with in-depth research and study in pivotal areas. Three tracks are available for students to choose an area of specialty: Organizational Management, Ministry Administration, and Educational Administration.
Flexible and Affordable
The ability to take classes on campus or via asynchronous, online delivery offers busy working professionals an anywhere, anytime approach toward earning their doctorate in leadership — with the exception of a one-week, on-campus residency within the first year.
Since many of our students have full-time careers as well as families, we strive to meet their needs by making our program as flexible and affordable as possible. Our PhD in Leadership courses cost $570 per credit hour and the program can be completed in as few as 3 years while balancing a full-time career, personal life, and family. However, it is normal for many students to take 4 years or more to complete the program due to their familial and professional obligations.
Approximately 96% of our students receive some form of financial aid whether it be institutional, federal, or military. In 2017, over $1.3 million was awarded to our students.
Program Information
PhD in Leadership classes are seven weeks long, with two start dates each in the summer, fall, and spring semesters. You must submit your application three weeks prior to the start of class.
Residency
Students are required to attend a one-week on-campus residency the first time it is offered after acceptance, typically in conjunction with their first summer semester of attendance. The residency is a highlight for students as they begin to develop competencies in dissertation choice, design and methodology, and APA writing style and format. It is an opportunity for students to build relationships with professors and grow their own personal networks with fellow students.
Students can stay in university housing for a fee or choose to stay in area hotels. A $795 fee is attached to the residency requirement, which includes room and board costs in university housing. Details are provided by the John Wesley School of Leadership prior to registration for the event.
4 Year Program
Available Residentially
Available Online
"As the chief spokesperson for the District Attorney's Office, I am responsible for communications, media relations, and community outreach. The PhD in Leadership degree has helped to sharpen my skills as both a communicator and a leader. Since completing my PhD, I have noticed a new level of respect among my colleagues who appreciate the added value this degree brings, as well as the prestige of Carolina University."

Dr. Dorinda Carter
Director of Communications for the Office of the District Attorney General of the 20th Judicial District of Tennessee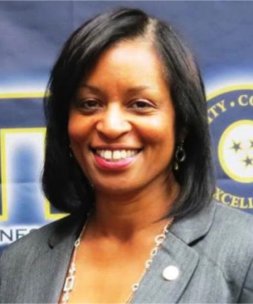 Objectives
Synthesize, evaluate, and contextualize leadership approaches and theories
Choose and create an original, scholarly research project culminating in a written, presented, and orally defended dissertation that advances leadership theories and contributes substantively to the body of knowledge in the student's chosen concentration
Demonstrate a high level of comprehension of leadership theory through practical individual and organizational application
Analyze social, political, economic, religious, and organizational events relative to the influence of leaders and leadership approaches
Integrate scholarly research and leadership skills by putting theory into practice
Admissions Requirements
A master's degree or equivalent from an accredited college or university
GPA of 3.0 or higher
Writing Sample or Purpose Statement
A current resume
Official transcripts from all previously attended schools
Completed application with Carolina University
*To inquire about transfer credits, please contact admissions@carolinau.edu